Occupational Health Predict will enable you to identify occupational health and medical trends, manage compliance and regulatory requirements, identify and intervene before workers compensation claims, and make informed decisions on how to improve organisation wide health and productivity.
What is OccHealth Predict and how can it help?
Fully customized to meet your business processes
Backed by industry leaders
Visual company risk profiles
Instant assessment notification
Designed for organisations
Do any form of pre-employment, health or periodic assessments
Want to reduce the impact of injuries and ill health on their bottom line
Save time coordination pre-employment, periodic and fitness for work medicals
Want to be provided with the business intelligence to know their highest risk site, job, employee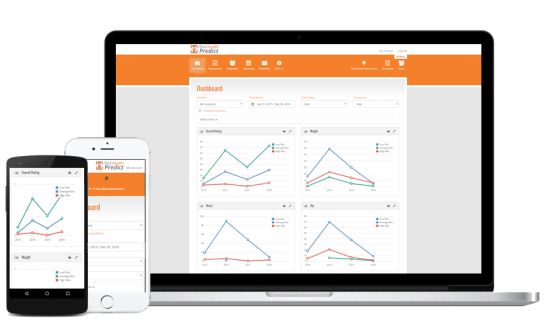 See today, plan for tomorrow
Occ Health Predict has been developed by medical and health experts in consultation with HR & HSE professions to enable the secure & easy managemnt of employee and organisational health & medical data. All data is securely accessed by only your authorised employees with no exensive infrastructure needed.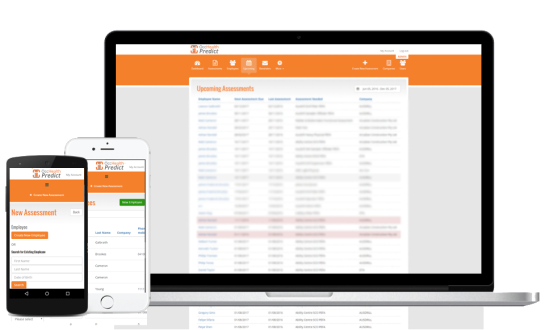 Key Benefits
Automate scheduling for pre-employment, periodic medicals and occupational hygiene monitoring
Track and trend an employees complete medical history from hire to retire
Analyse whole organisational data or compare data on a site verse site basis
Standardise employee health data management across the business
Easily analyse key indicators and with a customised dashboards and reporting
Easily demonstrate return-on-investment from health and injury prevention initiatives
Fully customisable to your needs